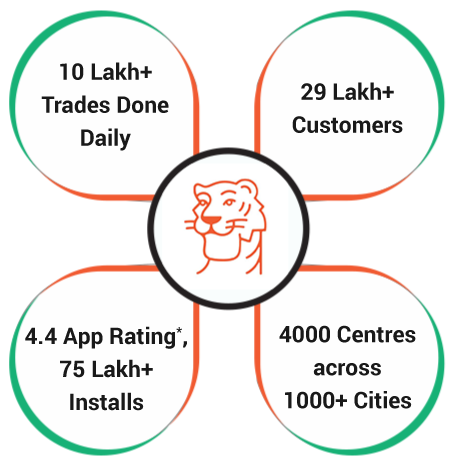 Sharekhan completed 23 years in Feb 2023. The above figures are as on 31st July 2023. Such representations are not indicative of future results. *App Rating is as on August 21, 2023.
OUR STORY
Incorporated in 2000
Sharekhan was one of the first brokers to offer online trading in India.
Makers of TradeTiger and Sharekhan App
One of the most widely used and revered desktops and mobile trading platforms in the country was developed in-house by our trading innovation team
A full subsidiary of BNP Paribas
In 2016, BNP Paribas acquired Sharekhan and we are now proud to be a fully owned subsidiary of BNP Paribas